The kitchen is the most used part of a house and is often called the "heart of the home". The majority of the people spent their time in the kitchen while cooking and preparing food for themselves and their families. When it comes to the kitchen, everyone wants a modern yet very sleek stove to cook for. Glass-top stoves fulfill this purpose and are the most well-liked stoves with a smooth appearance and easy cleanup compared to coil electric stoves. They also have the major advantage of not having to clean or change burner grates and drip pans.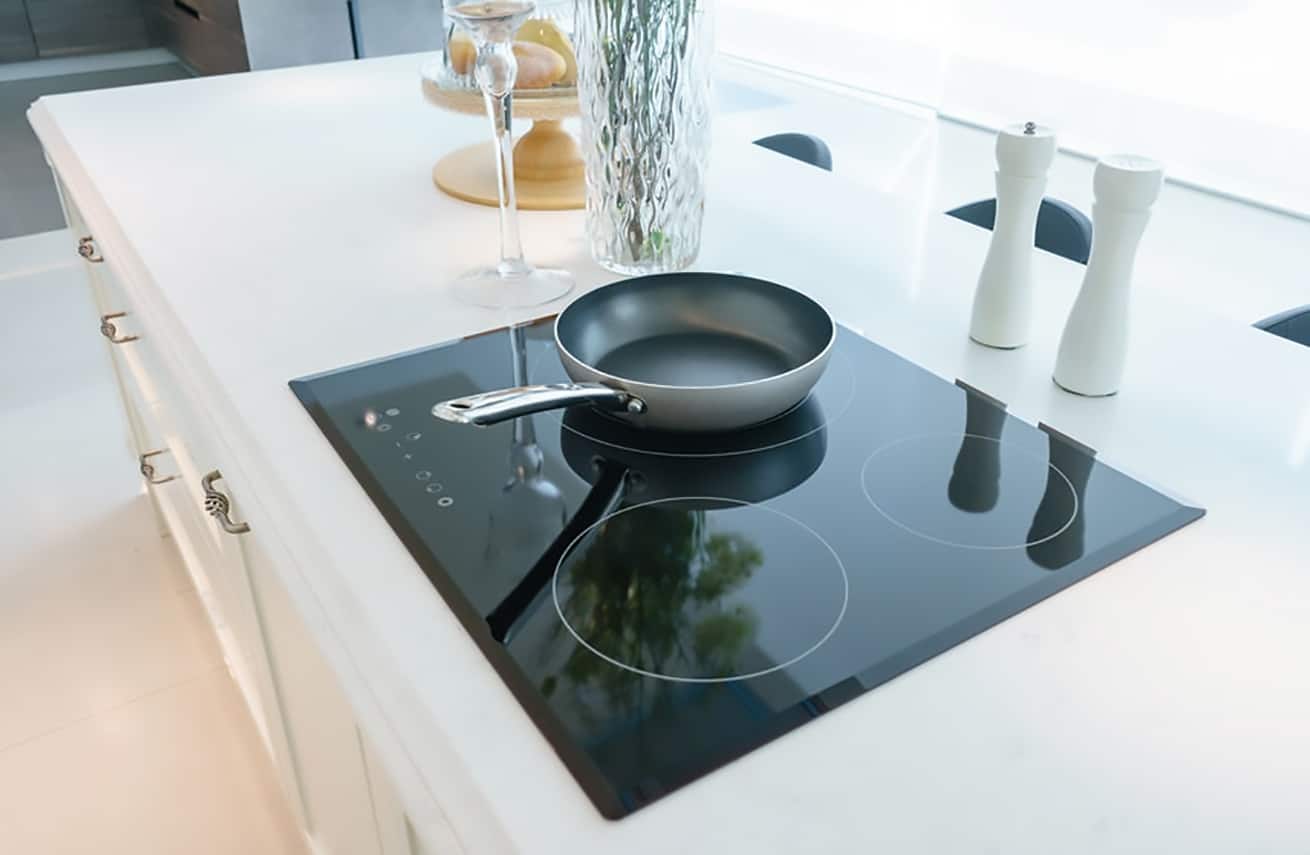 Due to regular use, glass-top stoves become dirty when covered with food spills, smears, or grease and can be an eyesore for you when a spill dried out that is not immediately cleaned up from the glass-top. They must be kept clean not just for hygienic purposes but also for your mental health because a spotless and clean stove will give you peace of mind and you can cook more passionately.
Some Basic Cleaning Tips of Glass-Top Stove
Before starting any clean-up of the glass-top stove, always make sure that the stove is cool for your safety and to prevent any further spotting or causing damage.
Every manufacturer provides a list of instructions along with the stove. Read those instructions carefully and try to use the recommended cleaning products for your glass-top stove. If you use the wrong product for cleaning, it will cause revoked of the stove's warranty if it is still present.
Glass-top stoves are very resilient, but it doesn't mean that you can use hard materials or tools for cleaning. Use soft cleaning materials like soft sponges or microfiber cloths. But here is an exception for razor blades that will discuss below.
Everyday Cleaning of Glass-Top Stove
Primarily, the best thing to clean your glass-top stove and to save your precious time is to clean its surface after every single use just to avoid gathering dust and relics from strengthening. If you do not wipe down the dust or spills, it will build up over time and becomes hard to clean. That's why it's important to clean the stove after every use.
Things You Require
Water or White Vinegar
Soft Sponge or Microfiber cloths
Cleaning Steps
The stove must be cool.
Moistened the surface of the glass-top stove with white vinegar or water. The best thing is to use white vinegar because it's a natural cleaning ingredient that is perfect to save your time and money. Its acidic composition is very efficient to break down the stains or spills that can build up on the stove's surface.
Use a soft sponge or microfiber cloth over the moistened surface to wipe out.
Buff the glass with a paper towel or with a try cloth.
Weekly/ Monthly Cleaning of Glass-Top Stove
Moving one step ahead, if your stove got a harder stain or splatters are burned out then you will need more detailed cleaning.
Things You Require
White Vinegar
Baking Soda
Microfiber Cloth or Sponge
Towel
Hot Water
Cleaning Steps
Let the glass-top stove cool.
Spray the white vinegar on the surface of the stove.
Sprinkle a little baking soda over the vinegar. Experts say vinegar and baking soda are the best combinations to clean a glass-top stove. But do not overuse baking soda because it's an abrasive cleaner though the abrasive quality is mild which will clean the stove without scratching.
After sprinkling baking soda on vinegar, take a clean towel, dip it in the hot water and then wring out the excess water from the towel.
Place this towel on the whole moistened surface of the glass-top.
Leave the towel on the stove's surface for about 10 to 15 minutes to work its magic over the vinegar-baking soda mixture.
Remove the towel after 10-15 minutes, and wipe down the mixture with a sponge or microfiber cloth.
Spray some more vinegar on the surface and use a clean cloth to buff the glass-top.
Deep or Burned-on Cleaning of Glass-Top Stove
Experts say that if your stove has harder stains or burned-on messes, then it's time to use razor blades. But before trying this method, you must read your manufacturer's guidelines. If he is saying not to use a razor blade on the glass, then don't ever use this; if you do so, you will end up by making scratching all over the glass top.
Things You Require
Razor Blade
Vinegar
Microfiber Cloth
Cleanings Steps
Let the stove cool. Spray vinegar on the surface.
Scrape the razor blade on the residue. Use this as slight and flat as you can and don't overpressure the blade.
After scraping all the stains, wipe out with a clean cloth.
Repeat these steps if the stove is not cleaned yet.