HIRE THE BEST MAIDS IN DUBAI
Most of the people living in Dubai are leading a busy life between home and office. You don't get enough time to spend on cleaning and other household activities. So you need assistance in managing the house cleaning, ironing, laundry, etc. We are providing professional and reliable maids in Dubai. Having part-time maid can help you to manage your house thoroughly and you will have more quality time to enjoy your life with loved ones.
You will get a dedicated maid with a professional cleaning service tailored to your home. Cleanliness is the key to happiness. The maid service will make your house clean to a level of clean that is deeper than what you are used to seeing. They come to your home with the best equipment and products to give you expert service at an affordable price transforming your home into a healthier place. The home maids are entirely trustworthy so that you can leave your home and children with them. The maids are trained in house cleaning and organizing for delivering quality service.
All the Dubai maids are:
Experienced – The maids are highly experienced to work in houses with a friendly attitude. All of them are experienced in previously working in GCC countries at least 2 years with visa completion. So, they know how to work in a home with a loyal and caring attitude. This makes them the best and perfect choice as your housemaid.
Reliable – There are strict procedures in the hiring process to ensure the trustfulness nature of the maid. When the maid is reliable you do not have to be worried about the safety and security of your family from the person coming to your house. Most of the customers see the housemaid as a member of their family because they trust the person and the maids care for your home as if it were their own.
Professional – The maids undergo rigorous training sessions on the cleaning of apartments, villas, and offices. They will be stronger in time management, communication abilities, organizing, and housekeeping skills. Once reached your house, they would know exactly from where to begin the cleaning, how to organize your house and maintain a high level of professional behavior.
Skilled and capable – The skills of a housemaid are more than running a vacuum across the floor. They know well about the best cleaning products and how to use them according to the different conditions in the house. For a house with the wooden floor, the maid will be extremely careful in selecting the cleaning product to be applied on the floor as special care is required. In laundry and cleaning the oven or fridge they will be aware and skilled to handle.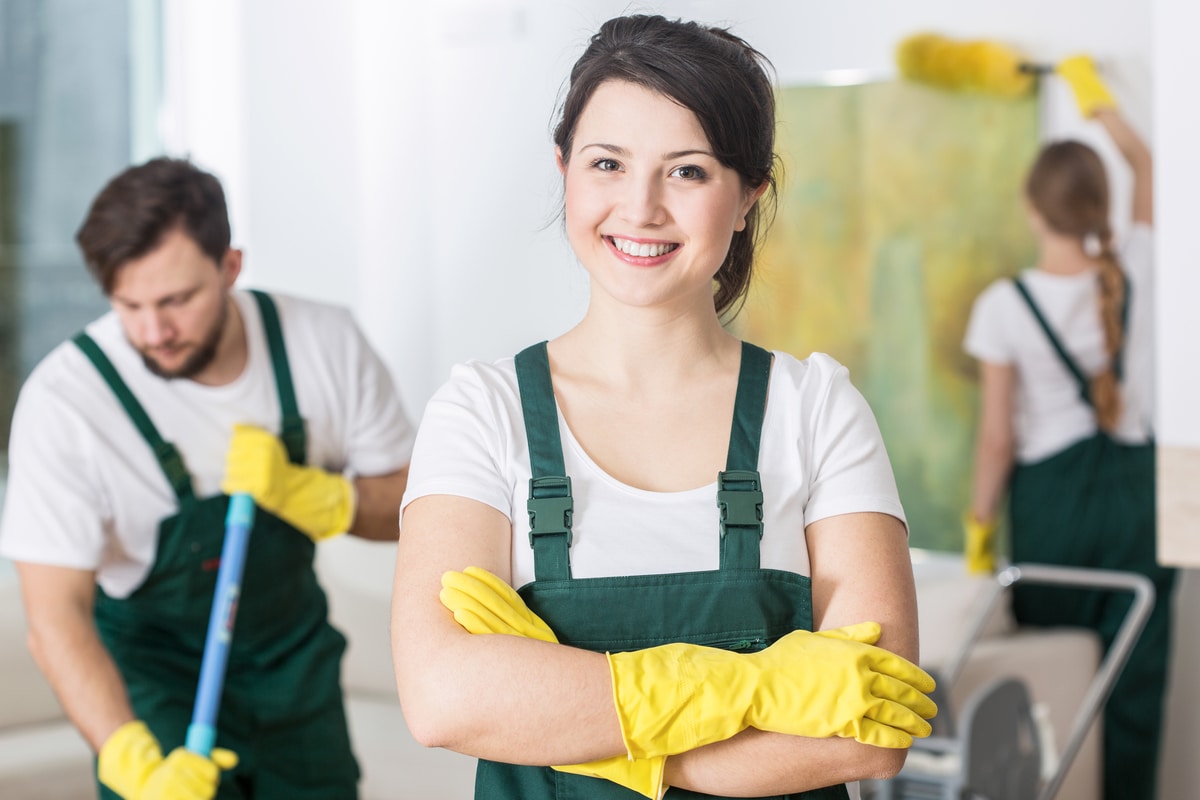 What does our maid service include?
Sweeping, vacuuming and mopping the floors
Kitchen cleaning and organizing
Laundry & Ironing
Fridge and oven cleaning
Cabinet, wardrobe and interior window cleaning
 Cleaning of toilets, tubs, and bathroom
We are providing reliable, cost-effective, and thorough professional housemaids in Dubai. You can choose a one-time or weekly and monthly maid service, and make payment online using a credit card or debit card. You can have your home cleaned by the same cleaning maid every time as the same person is guaranteed for all your cleaning sessions.
If you need a home maid to take the burden of household chores from you, book a maid service in Dubai online or call us on toll-free 88-22-764.